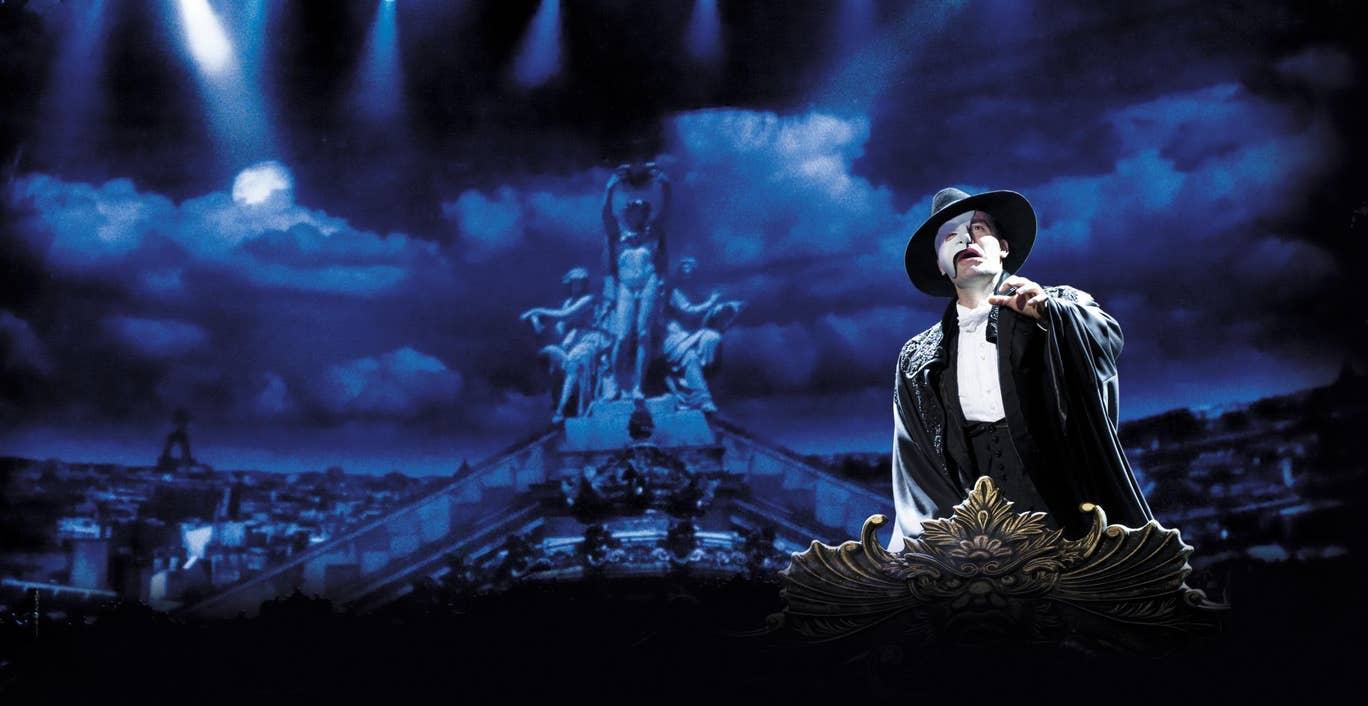 Join the true musical theatre icon to YouTube, with Andrew Lloyd Webber's masterpiece The Phantom of The Opera starring Ramin Karimloo, Sierra Boggess and Hadley Fraser!
**Due to rights restrictions, this will be available for 24 hours in the UK and 48 hours in all other countries**
From Phantom of The Opera at the Royal Albert Hall (2011): In celebration of the 25th Anniversary of Andrew Lloyd Webber's The Phantom of the Opera, Cameron Mackintosh produced a unique, spectacular staging of the musical on a scale which had never been seen before. Inspired by the original staging by Hal Prince and Gillian Lynne, this lavish, fully-staged production set in the sumptuous Victorian splendour of London's legendary Royal Albert Hall features a cast and orchestra of over 200, plus some very special guest appearances.

This Full Stage show is to support "The Actors Fund" that provides emergency financial aid to help cover essential medication costs and basic living expenses to those affected by COVID-19. If you are unable to donate from your region, please consider a donation to the below remarkable charities.
NHS Charities:
http://uk.virginmoneygiving.com/fund/NHSCharitiesCOVID19
The Actors Benevolent Fund:
Brought to you by "The Shows Must Go On!"
"The Shows Must Go On" is a channel that brings you showtunes, backstage access and full performances from some of the best loved musicals in history! Featuring melodic moments, show-stopping solos and high notes for the history books.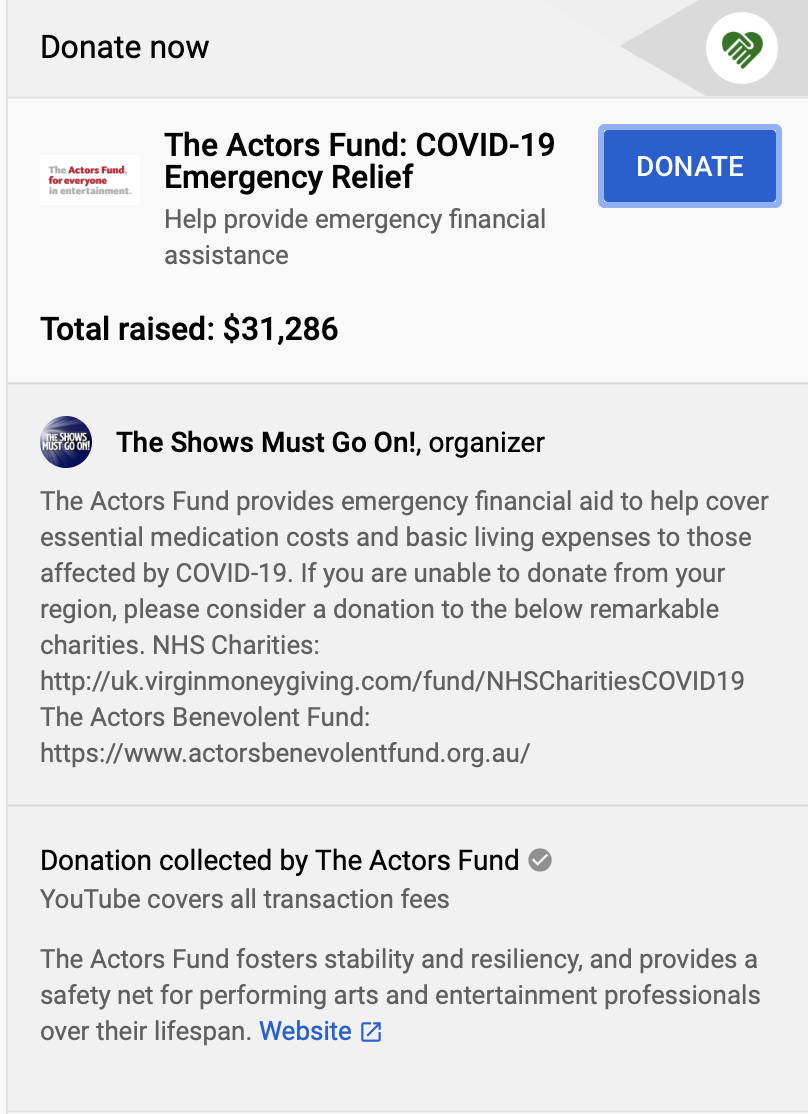 Total raised : $31,286 as of 03.08 am (Msia time), please head to YouTube to donate.
---
About The Phantom of The Opera
The Phantom of the Opera (French: Le Fantôme de l'Opéra), is a novel by French writer Gaston Leroux. It was first published as a serialization in Le Gaulois from 23 September 1909, to 8 January 1910. It was published in volume form in late March 1910 by Pierre Lafitte.The novel is partly inspired by historical events at the Paris Opera during the nineteenth century and an apocryphal tale concerning the use of a former ballet pupil's skeleton in Carl Maria von Weber's 1841 production of Der Freischütz.It has been successfully adapted into various stage and film adaptations, most notable of which are the 1925 film depiction featuring Lon Chaney, and Andrew Lloyd Webber's 1986 musical.
---
If you enjoyed this why not check out these other hit musicals!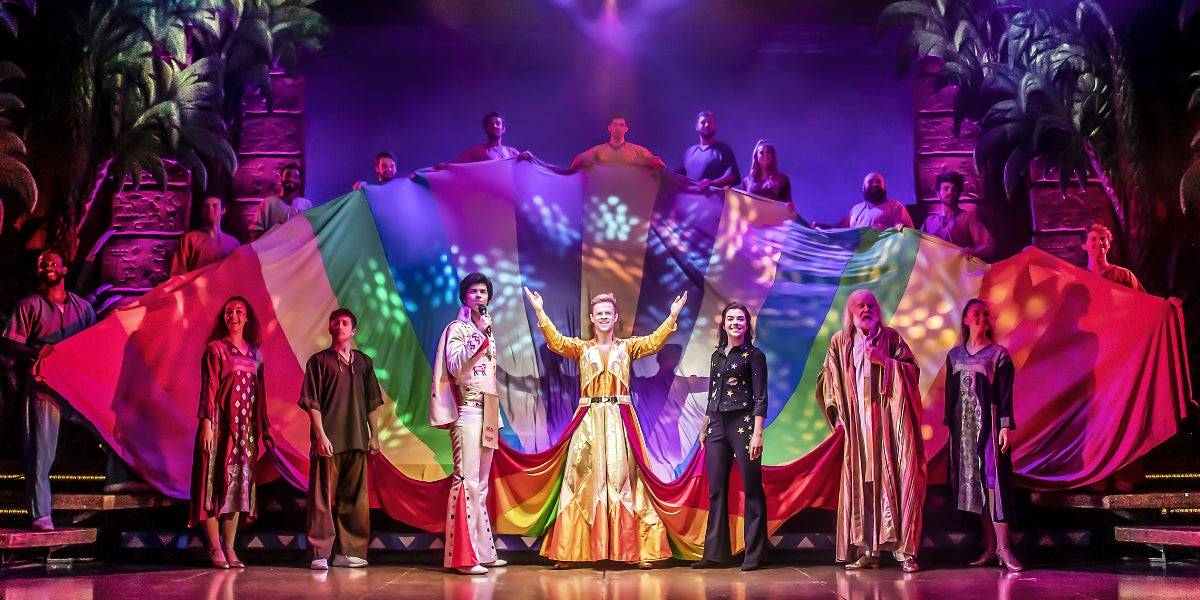 Joseph and the Amazing Technicolor Dreamcoat
Joseph and the Amazing Technicolor Dreamcoat is a musical comedy with lyrics by Tim Rice and music by Andrew Lloyd Webber. The story is based on the "coat of many colours" story of Joseph from the Bible's Book of Genesis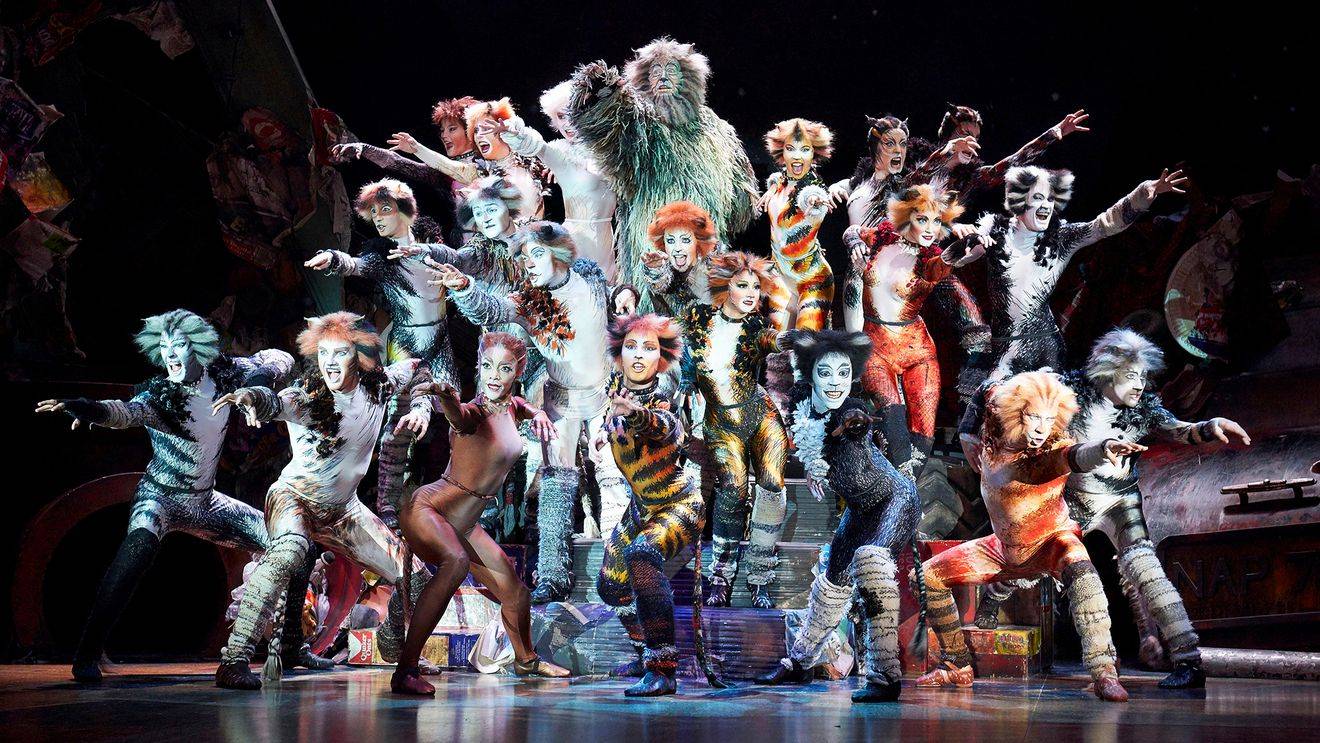 The original Broadway musical, which clocks in around two hours and 20 minutes (whew!), was created by Andrew Lloyd Webber. It lifts most of its lyrics from Old Possum's Book of Practical Cats, a 1939 book of poems by T.S. Eliot. These poems tell the stories of typical cat characters, such as "cat that breaks all your shit," and "cat that gets really hyper at night."
Webber had been a fan of the book as a child, and in the 1970s he began setting the poems to music. Because of the poetic source material, the musical doesn't have a strong, shall we say, plot. It's also entirely sung-through, and much of the story is conveyed through dance.
Cats debuted in 1981 on the West End. Fun fact: Webber had to remortgage his house to secure the funds! The struggle was apparently worth it, as Cats won the Laurence Olivier Award for Best New Musical.
The new live-action Cats movie is directed by Tom Hooper, best known for directing The King's Speech and Les Misérables. But it's not the first time Cats has been filmed: In 1998, a version of Cats staged specifically for direct-to-video release was directed by David Mallet, who directed many of David Bowie and Queen's music videos. We have yet to know the long-term effects of Cats on the children who discovered it on VHS, but speaking only for myself, it made me bisexual.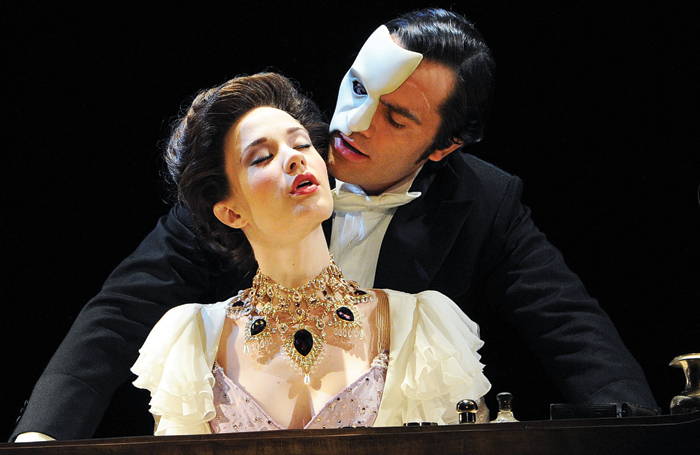 Love Never Dies is a romantic musical composed by Andrew Lloyd Webber with lyrics by Glenn Slater and a book by Lloyd Webber, Ben Elton, Frederick Forsyth and Slater. It is a sequel to the long-running musical The Phantom of the Opera and was loosely adapted from Forsyth's novel The Phantom of Manhattan.
---