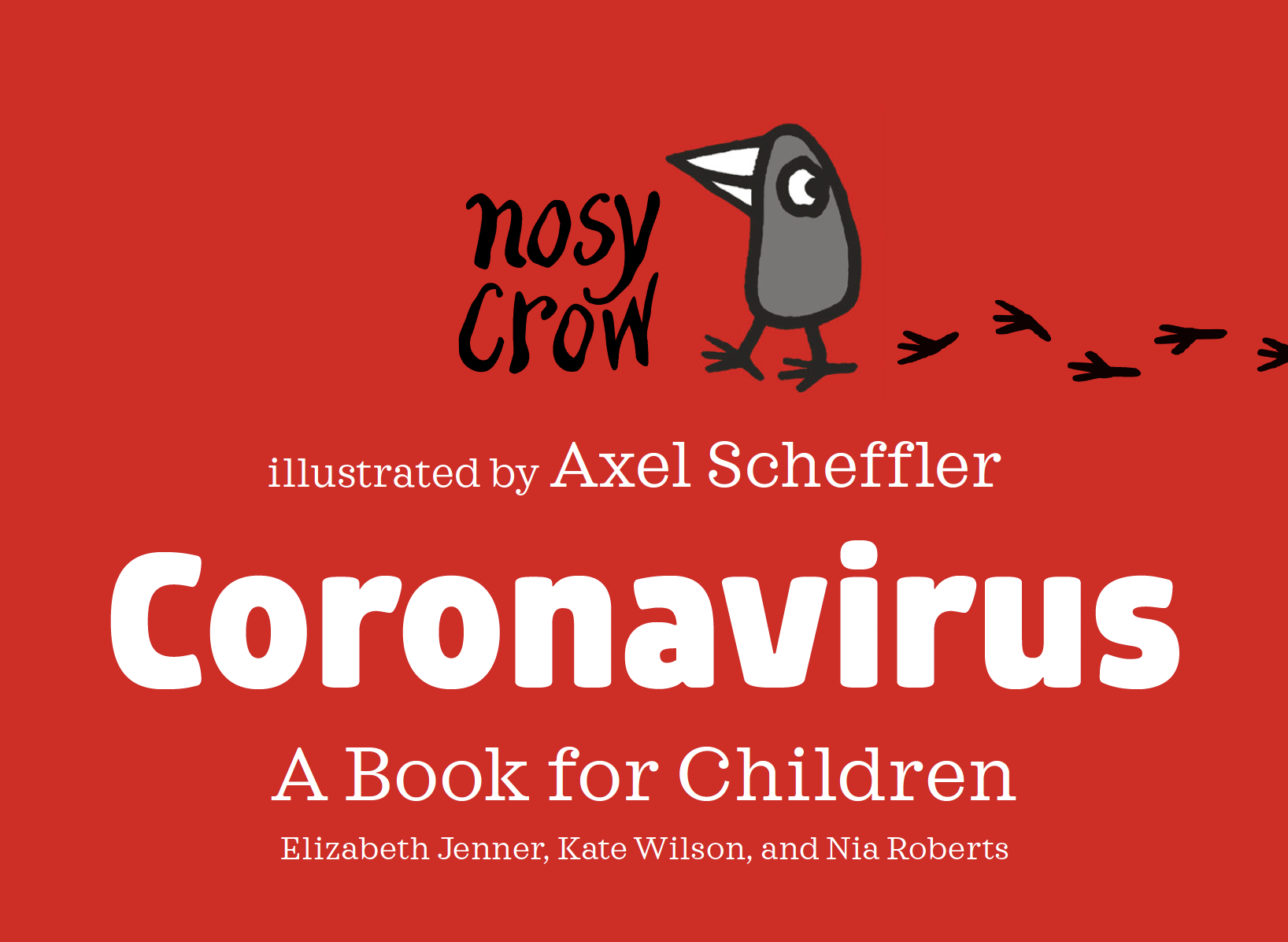 What, How & Why : Coronavirus Edition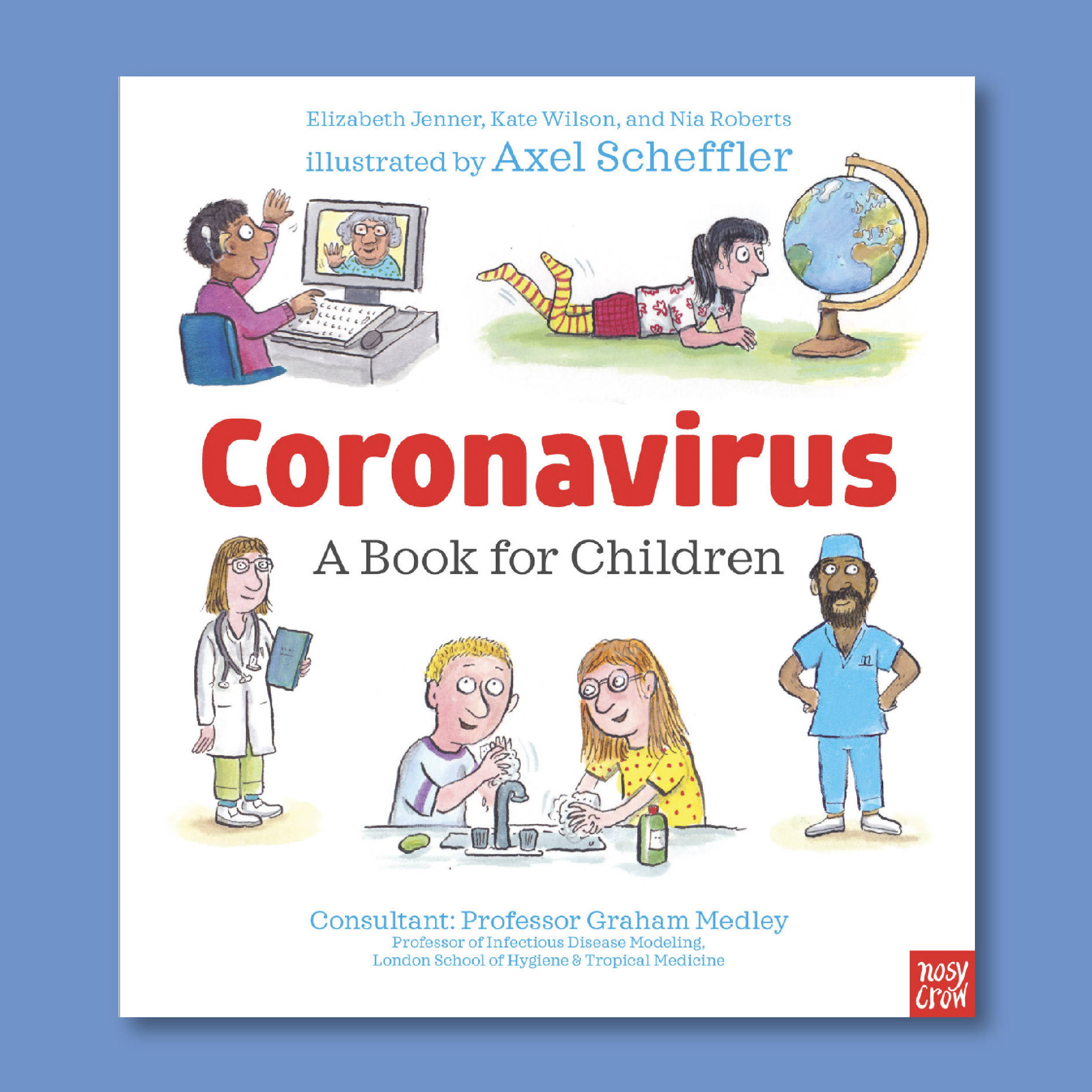 Credits to Nosy crow, the authors : Elizabeth Jenner, Kate Wilson, Nia Roberts, and illustrator Axel Scheffler for coming out with 'Coronavirus,
A Book for Children' to assist every child understand the importance and how we can overcome this phase together.
Note : It may take a while to load from Candlewick Press' Amazon Server.
" An elegant, effective work. Download this now, read it immediately, share it with everyone you know." — School Library Journal (starred review)
We would like to thank our frontliners who are working around the clock with so much dedication and for the sacrifices that they make to help us win the battle against COVID-19. They are indeed our superhumans on earth, stay safe.
---
Word of the Day : "Coronavirus"
Mom, Why are you always home now?, How can the shopping malls be closed on a weekday? ...
I want my playground! I miss my friends in school!
Does all these sound familiar?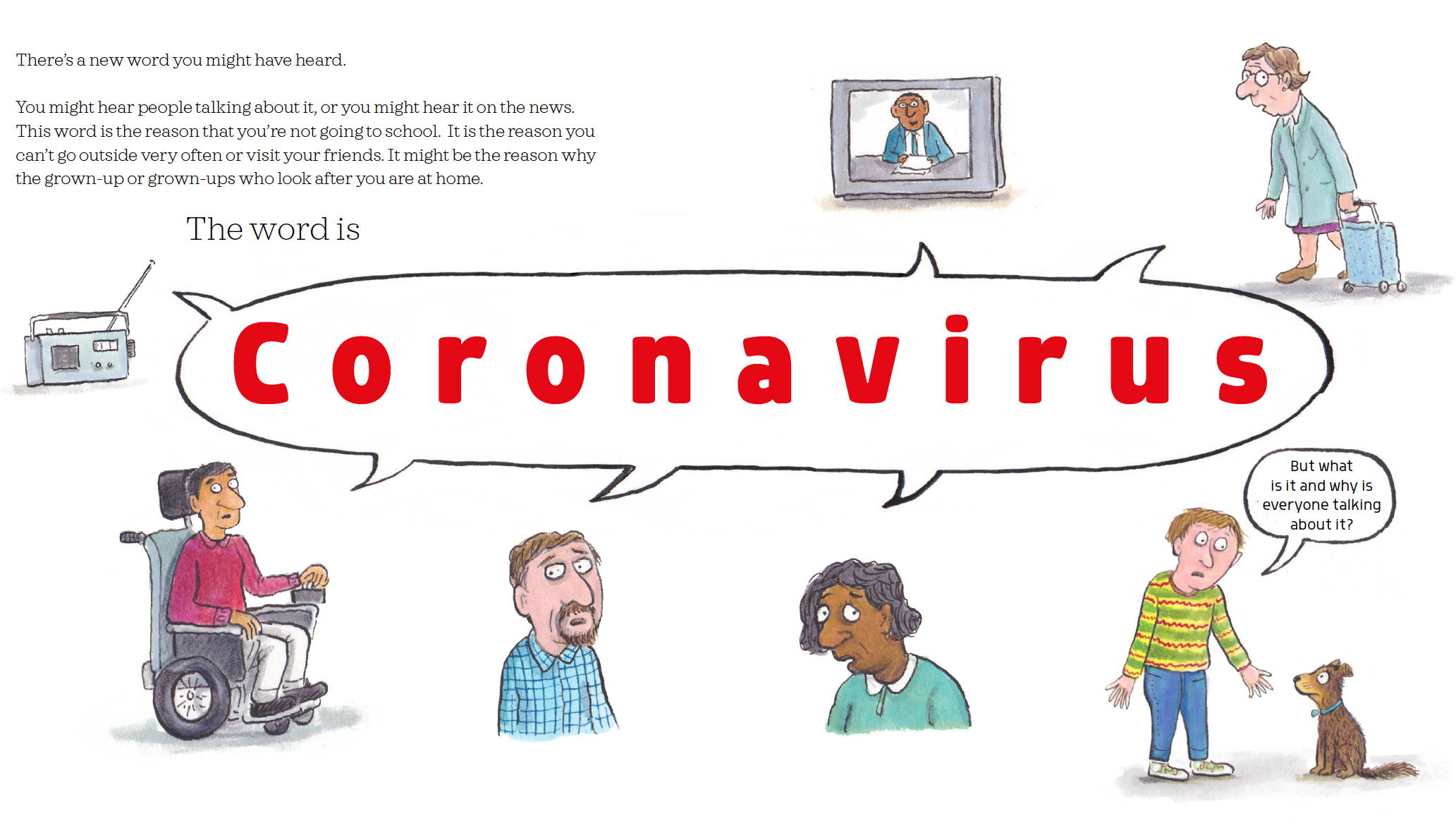 ---
What is Coronavirus ?
Explaining Coronavirus to your child could be tough... and all the roads lead back to Coronavirus.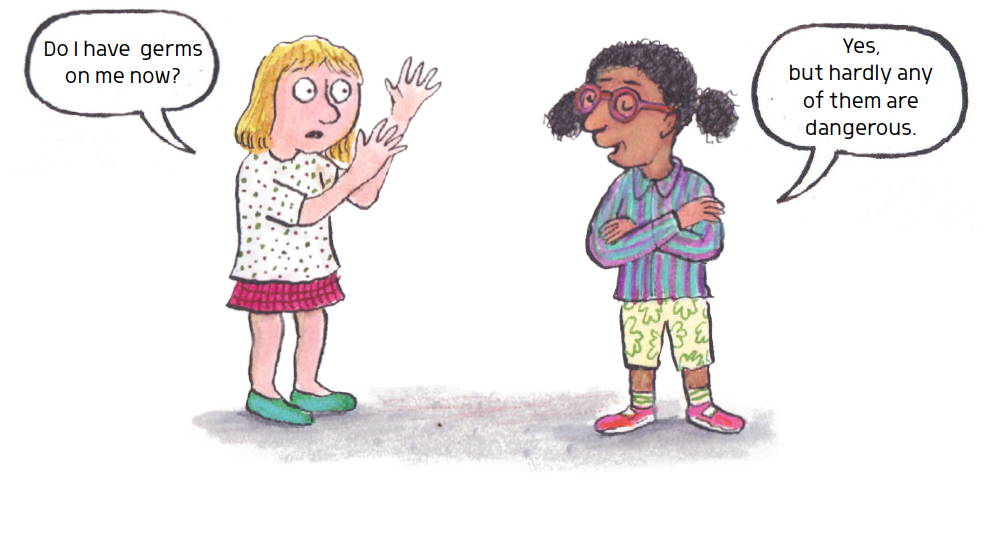 ---
What? You must be asking?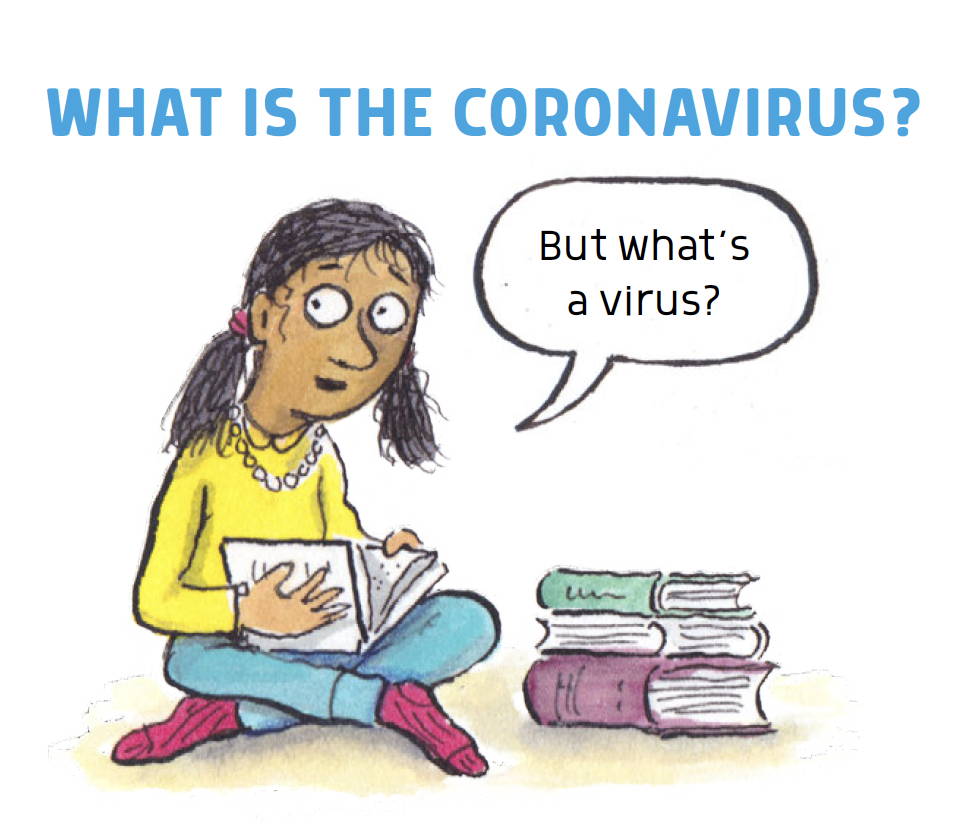 What is Coronavirus?
As the name says, it is

a kind of virus.

There are lots of different sorts of coronaviruses, and some of them infect people. If you have been infected with one of these coronaviruses, all you probably had was a runny nose or a cough.

When a completely new coronavirus germ gets inside a human body, it causes an illness called COVID-19 or otherwise know as coronavirus.
---
Two main ways that people can catch coronavirus:
When a person who has coronavirus sneezes, or breathes out, the germs come out of their tiny mouth in tiny drops of water.
If the person with coronavirus touches the door handle with their hands, the germs on the hand will also spread onto the handle of the door and the germs can live on the handle for hours.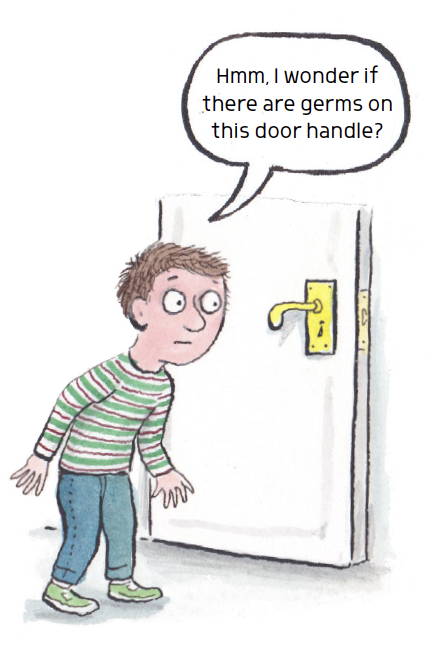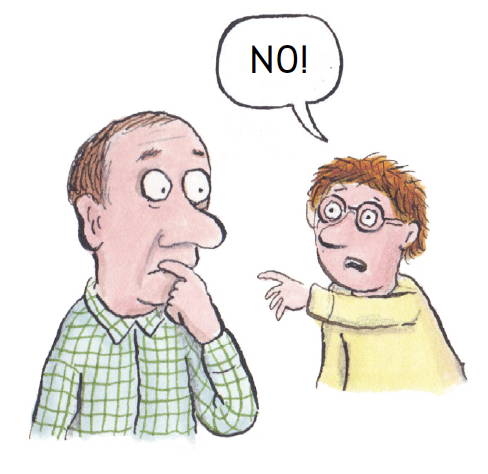 ---
Why? You've probably wondered ?
Why are people worried about catching the coronavirus?
Not everyone has a super healthy body that can fight off the coronavirus.

Some may have an underlying illness like cancer that might make their bodies even weaker.

Those who have weaker bodies will need to be hospitalised to get assistance from a special machine called the ventilator to help them breathe.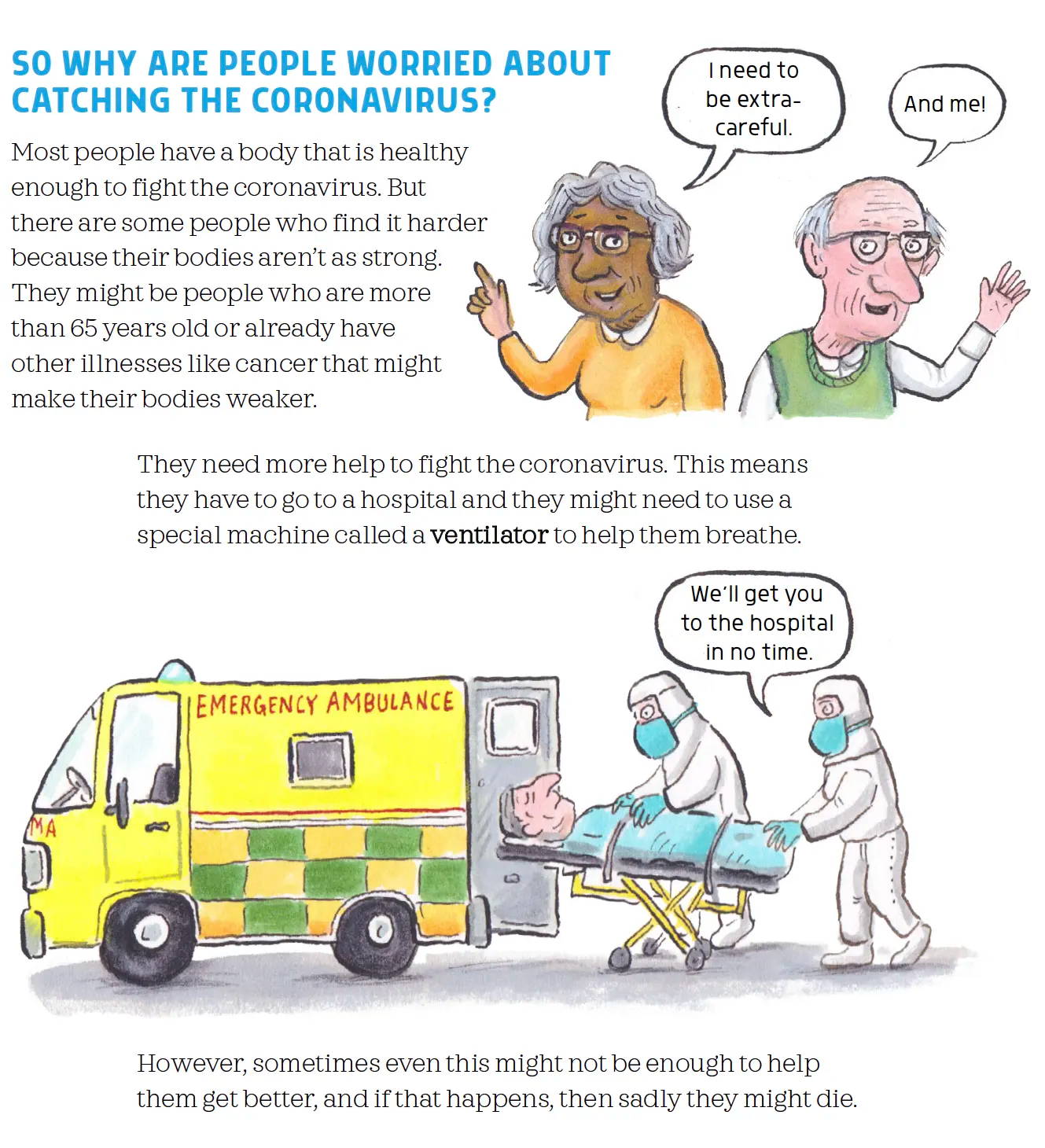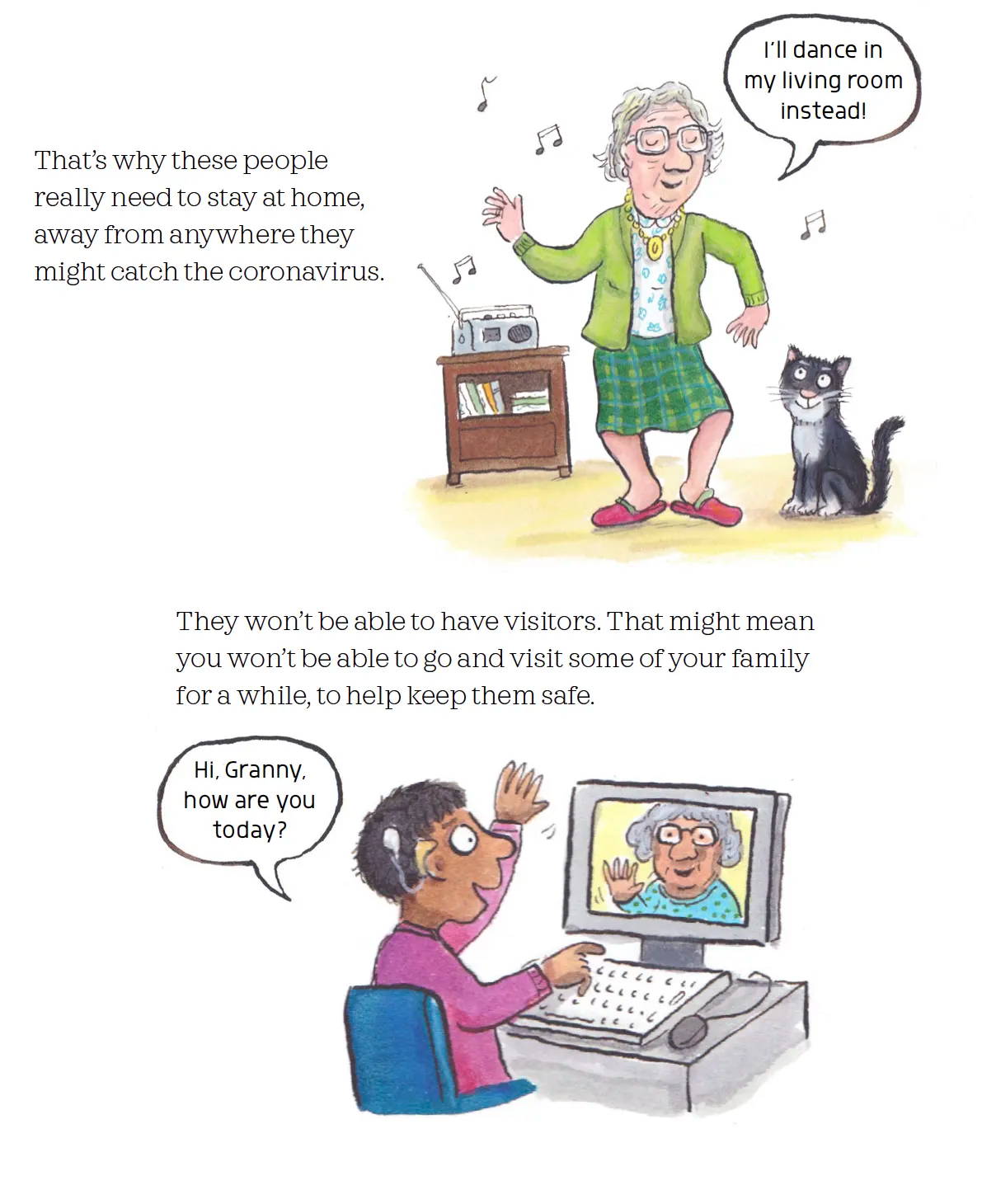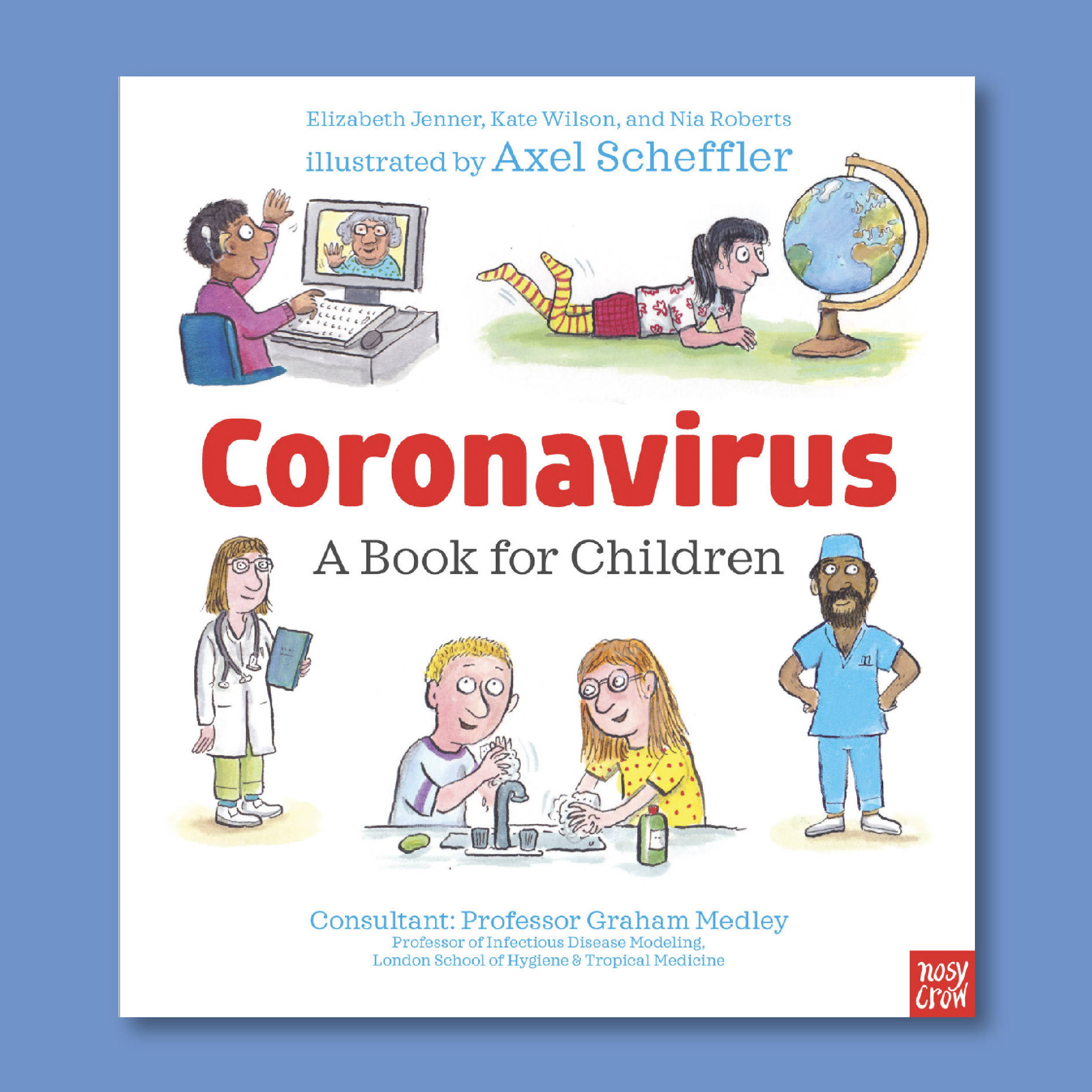 This informative and accessible guide for young readers defines the coronavirus, explains why everyday routines have been disrupted, and lays out how everyone can do their part to help. With child-appropriate answers and explanations, the book addresses several key questions.
---
Want to know more about Strange, Unseen world of microbes that live all around your child?
A brilliantly simple, funny, interactive picture book that introduce children to the strange, unseen world of microbes all around them.
---